You might find that you have a lot in common with our agents. They live and work and volunteer in our community. When it comes to finding the right insurance, they're your home team.
Once they have listened to your needs, they will recommend coverage to suit your situation. If you have to make a claim, you can count on them to help you through the process and get your life back on track.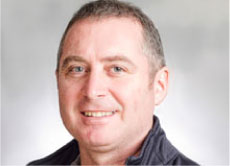 STEVE RIEHL JR, CIP, CRM
Phone: (519) 393-6493
Email: sriehljr@traditionmutual.com
Steve was born and raised in the Sebringville area and is very familiar with the local traditions, customs and trends.
Steve has had a number of previous jobs including construction, driving transport truck and buses as well as running his own business which gives him some insight into customer needs.
Steve graduated from the insurance program through the Insurance Institute of Canada. He's earned two important designations: the Chartered Insurance Professional (CIP) and Canadian Risk Management (CRM). Steve stays informed by attending agent forums and training events at the Ontario Mutual Insurance Association facility in Cambridge.
Steve's favorite part of his job is meeting the clients, so many new people with new ideas and back grounds, always interesting.
Steve's Tradition: "Each year I like to explore a new area. Sometimes it's just a small town that I have driven through but haven't stopped and other years it's exploring a new part of the world."
Contact Information:
Phone: (519) 393-6493
Email: sriehljr@traditionmutual.com
Tradition Mutual Insurance Company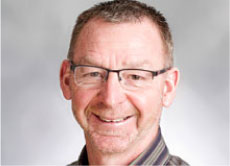 JIM STACEY, CIP
Phone: (519) 393-6453
Email: jstacey@traditionmutual.com
Jim loves hockey, golf, downhill skiing and snowmobiling, but family is his first passion. No wonder he enjoys meeting his policyholders face to face and getting to know their families too.
He credits being a dad to two daughters for his great listening skills. "Listening is vital to providing the right product and the right price," says Jim. Policyholders can be assured that if they have a question, Jim will get them the answer.
Jim holds a Chartered Insurance Professional Designation (CIP).
Jim's Tradition: "My tradition is two trees at Christmas! For the past 15 years, on the first weekend of December, my wife, daughters and myself go to choose TWO trees. One for ourselves, and one for my wife's parents. They love a real tree but can't really handle the work of getting one. We set up their tree, the girls decorate it and we take it all down for them after the holidays. Seeing their faces when we bring that tree into their home makes it the perfect gift."
Contact Information:
Phone: (519) 393-6453
Email: jstacey@traditionmutual.com
Tradition Mutual Insurance Company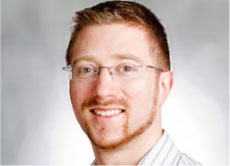 KYLE WIJNANDS, BA, MA
Phone: (519) 393-3246
Email: kwijnands@traditionmutual.com
Kyle is proud to have grown up in Sebringville and knows the community that Tradition Mutual services very well. He has past employment experience within the social services and agri-business working alongside hog producers, dairy farmers, horse farmers and the livestock transportation industry. Kyle enjoys meeting with his clients and ensuring that the coverage he offers closely fits their lifestyle and needs.
When not at work, Kyle enjoys spending time with his family, camping, playing piano and painting.
Kyle's Tradition: "Kyle's tradition is aiming to treat people the way he would like to be treated."
Contact Information:
Phone: 519-393-3246
Email: kwijnands@traditionmutual.com
www.stratfordmutualinsurance.com
Tradition Mutual Insurance Company